Activities
UEM in Germany
25.01.2023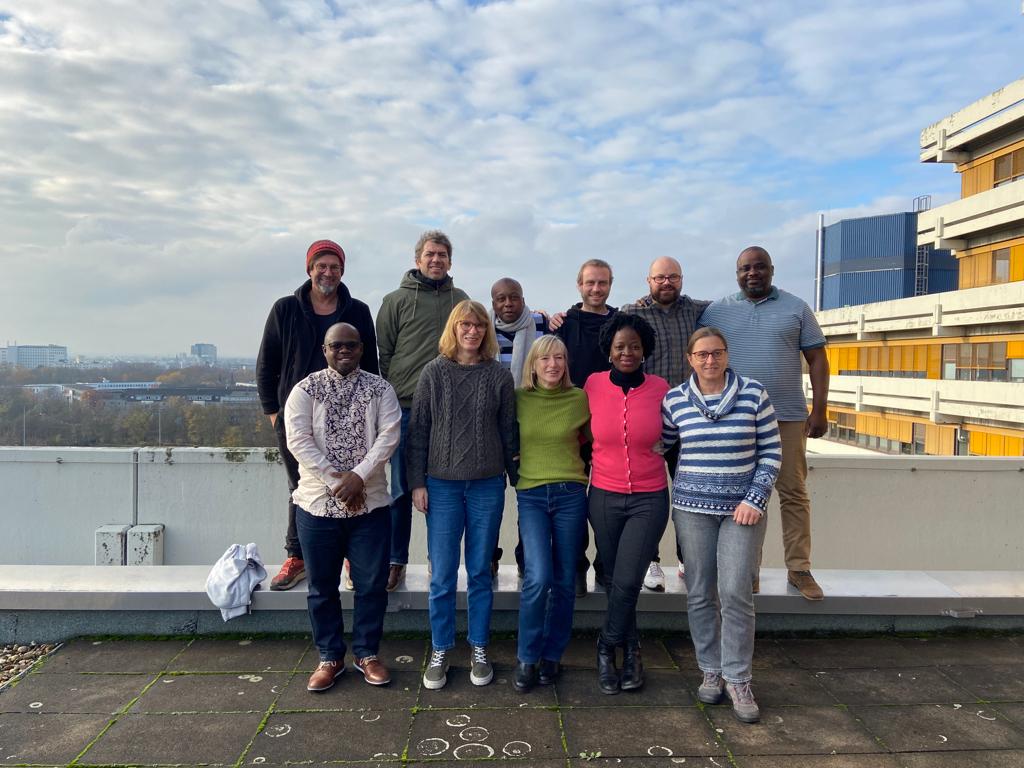 FEMOZ team in Germany: In December, the FEMOZ team met in Cologne and Berlin to discuss research and the next steps for the incoming period of 2023
In the month of December, the University Eduardo Mondlande (UEM) FEMOZ Team were guests in Cologne and Berlin at the Technical University of Cologne (TH Köln) and the Frankenfoerder Forschungsgesellschaft (FFG) for a project workshop. The main objective of the workshop was to discuss the advances of the research and the next March fieldwork campaign in Mozambique. Several researchers presented results and critical issues and questions were discussed. Results were presented in the fields of dietary diversity, production diversity, food accessibility and affordability, food safety, the role of local Neglected Underutilised Species (NUS), and price stabilisation shocks, among others. In addition, future events of 2023 and ideas were collected, including the next visit to Maputo, our final conference, and the FEMOZ DAAD Summer School taking place parallel to our conference at the beginning of next September.
Furthermore, with efforts to strengthen and expand interinstitutional coordination, the FEMOZ team visited several institutions, including the vice presidency of the TH Köln, with Prof. Dr. Klaus Becker, the Cologne Institute of Conservation Sciences (CICS), and the Rural Centre for Development (SLE), with the objective of sharing the research progress and status of the project, besides sharing valuable experiences and identifying future synergies between projects.
In March 2023, several FEMOZ Living Labs are planned in Mozambique to co-work with partners and stakeholders and further discuss the preliminary results of our research.