Activities
Cyclone Freddy Leaves a Trail of Devastation in Southeast Africa
31.03.2023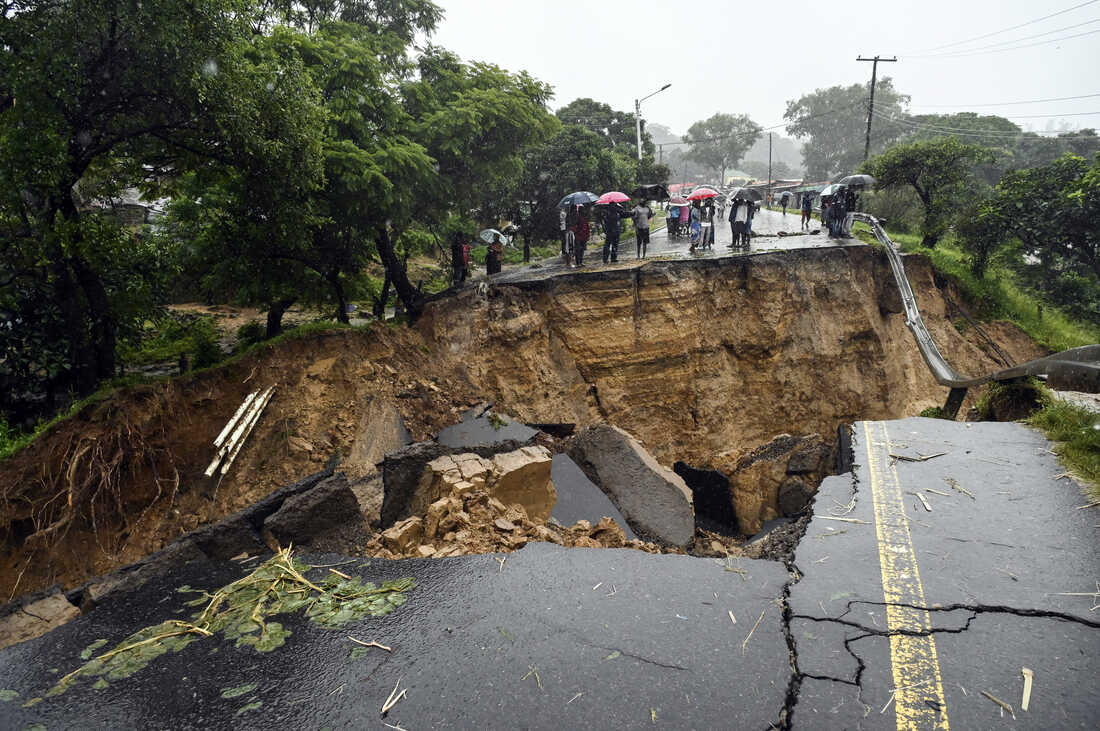 In February and March of 2023, Cyclone Freddy made history as the longest tropical storm ever recorded in the Indian Ocean. The cyclone hit several countries in Southeast Africa, including Madagascar, Mauritius, Reunion, Mozambique, Malawi, and Zimbabwe. With wind speeds reaching up to 200 km/h, Cyclone Freddy caused widespread damage, power outages, and disrupted water supply, affecting millions.
Picture in the header: © Thoko Chikondi/AP
Freddy formed on February 4 and was declared a cyclone on February 6. It reached land in Madagascar on February 21, making landfall near Mananjary. Despite weakening slightly before landing, the cyclone still sustained average winds of 130 km/h and gusts of 180 km/h near the eye, causing a storm surge and ripping roofs off houses and critical infrastructure, including schools. Cyclone Freddy followed a similar path to Cyclones Batsirai and Emnati, which hit the region in 2022. Since its landfall, the weakened tropical weather system has continued its trajectory inland across Madagascar. Freddy emerged in the Mozambique Channel on February 22 and began to intensify gradually again before landing on the coast of Mozambique on February 24, likely between Inhambane and Beira.
Freddy hit Mozambique at the stage of a strong tropical storm, bringing potentially destructive winds and heavy rains of between 100 mm/24h and 200/mm. After landfall, the system weakened as it moved inland but still brought significant amounts of rain that generated flooding in Mozambique and Zimbabwe. The cyclone hit Mozambique twice, the second time being on March 11, causing more damage. The confluence of several crises, including the spread of cholera, further exacerbated the impact of Cyclone Freddy. As of March 16, 2023, 36 districts in eight provinces in Mozambique were affected by a cholera outbreak. The cyclone disrupted relief efforts and made it harder to contain the disease's spread.
Overall, Cyclone Freddy caused significant damage and loss of life in Southeast Africa, with over 400 people losing their lives in Madagascar, Malawi, and Mozambique. Over 88,000 people were severely affected, with roads damaged, power outages, and no running water. The cyclone's impact highlights the importance of disaster preparedness and resilience in vulnerable communities.