Activities
Launch of the Master's in food and nutrition security in the Context of Climate Change
28.09.2023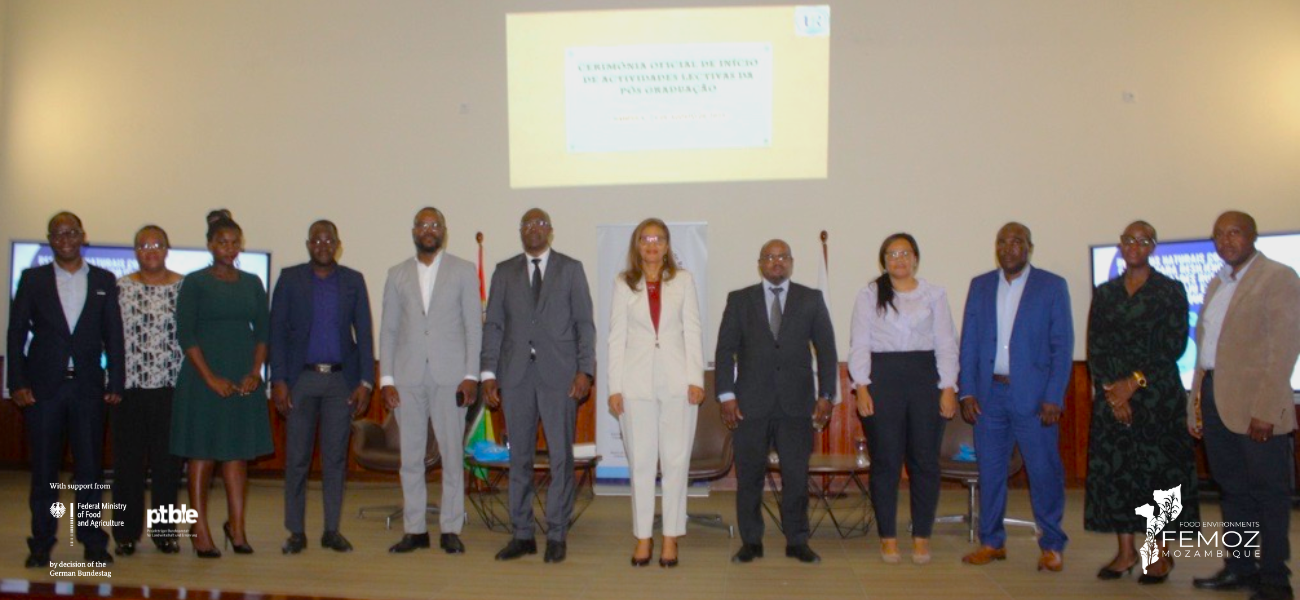 The Rovuma University officially inaugurated the postgraduate activities along with the FEMOZ partners
The project FEMOZ ("Strengthening the Resilience of Rural Food Environments in the Context of Disasters and Climate Change in Mozambique") is an applied, interdisciplinary research project assessing food environments and food and nutrition challenges in Mozambique since 2021. To ensure sustainability of project research results and to strengthen local capacities for promotion food and nutrition security the FEMOZ consortium supported the Rovuma University in Nampula to design and establish a new master programme. The Curriculum of the Master in "Food and Nutrition Security in the Context of Climate Change" follows an interdisciplinary approach and includes modules on food systems, on conservation and processing, on public health, on politics and legislation as well as communication and project management. The two years programme is especially designed for professionals working in the area of food and nutrition. Students should learn how to develop local adapted policy solutions to reduce the widespread burden of malnutrition in the province of Nampula and in Mozambique. You can read more on the programme here.
On 24 August 2023, the Rovuma University Cultural Centre hosted the ceremony to launch the postgraduate activities. At the ceremony, the Rector Mário Jorge Brito dos Santos highlighted the introduction of the new Master Program and recognised the role of the FEMOZ partners ITT, UEM and FFG in the elaboration of the course. The local project coordinator of FEMOZ, Prof. Dr. Samuel Quive, as well as two UEM project collaborators, took part of the main event. 
In addition, on September 15th, the FEMOZ project marks the first year of the accreditation of the Master Programme and continues to work and collaborate with the University of Rovuma.